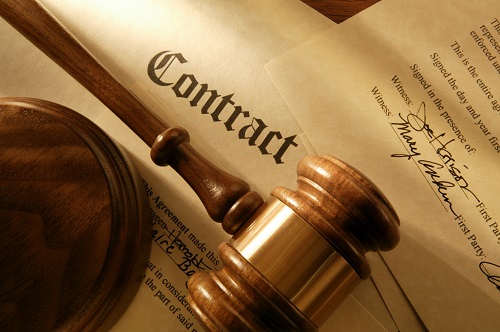 Several years ago, a spry retiree walked into our law offices insisting that Mass Mutual had defaulted on
the guaranteed rate set forth in his annuity contract.  Our first thought was – "Yeah, right."
We just survived a Motion for Summary Judgment and the class certification hearing on this issue in a case
venued in the United Stated District Court for the District of Massachusetts is set for November 28th.
In an Order dated September 25, 2018 (Aronstein v. Mass Mutual Case #: 3:15-cv-12864-MGM) the court
noted:
…"Defendant itself acknowledged,
prior to approving the endorsement, that modifying the Guaranteed Minimum Interest Rate in this manner
would be "[c]onfusing to the customer" because "[t]he schedule page would list the minimum rate at 3.0%
with the endorsement counteracting with a lower rate"…
Fortunately, from a monetary recovery perspective, the breach of contract cause of action
survived.
The Order on the motion also includes a textbook analysis of respective summary judgment and conflicts of
law concepts, with the Court deciding that the plaintiff's contractual claims are viable, given the
interplay of Massachusetts and New York State Law:
…Here, the court concludes New
York has "a more significant relationship to the parties and the… claim," and applying the
Massachusetts statute of limitations would "seriously impinge upon" New York's interest. Id. at
292-93…
…New York's "interest in the
timeliness of [this claim] is more compelling" than the "general interest" of Massachusetts arising out
of Defendant's actions in this state…
…In short, New York "has the
dominant interest in having its own limitations statute enforced," id. at 294, and Count II is clearly
untimely under New York law.
When the elderly client first showed up in my offices, I was amazed at how such a large insurance company could confuse such a customer with purported minimum
guaranteed annuity payouts touted in sales materials, as well as in the body of the main contract, while
seeking to alter the guaranteed minimum interest rate in an unpaginated endorsement, floating in the
back of the subsequently delivered contract.
The moral of the story?  If you take the time to listen to a potential client and read through an
annuity contract and the accompanying sales materials, you might just find a viable plaintiff's case to
help your client.
Have a Question?
Quick Contact
"*" indicates required fields
Recent
Blog Posts
Blog Post
Archive
RSS Feed